The Russians Are Coming! The Russians Are Coming!
55 years old
IT'S A PLOT! ...to make the world die laughing!!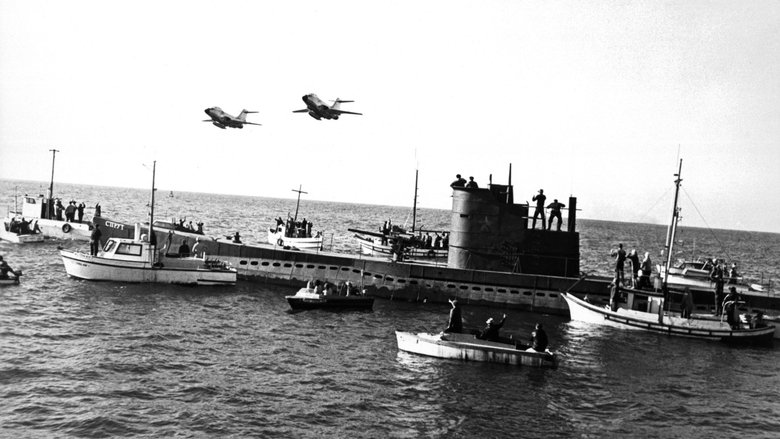 When a Soviet submarine gets stuck on a sandbar off the coast of a New England island, its commander orders his second-in-command, Lieutenant Rozanov, to get them moving again before there is an international incident. Rozanov seeks assistance from the island locals, including the police chief and a vacationing television writer, while trying to allay their fears of a Communist invasion by claiming he and his crew are Norwegian sailors.
Credits
The Russians Are Coming! The Russians Are Coming! Cast
| Name | Character |
| --- | --- |
| Theodore Bikel He was 42, 91 years old when he died | as The Russian captain |
| Alan Arkin He was 32, now 87 years old | as Lt. Rozanov |
| Eva Marie Saint She was 41, now 97 years old | as Elspeth Whittaker |
| Jonathan Winters He was 40, 87 years old when he died | as Norman Jones |
| Carl Reiner He was 44, now 99 years old | as Walt Whittaker |
| Brian Keith He was 44, 75 years old when he died | as Police Chief Link Mattocks |
| John Phillip Law He was 28, 70 years old when he died | as Alexei Kolchin |
| Tessie O'Shea She was 53, 82 years old when she died | as Alice Foss (telephone operator) |
| Cliff Norton He was 48, 84 years old when he died | as Charlie Hinkson |
| Ben Blue He was 64, 73 years old when he died | as Luther Grilk |
| Richard Schaal He was 38, 86 years old when he died | as Oscar Maxwell |
| Paul Ford He was 64, 74 years old when he died | as Fendall Hawkins |
| Sheldon Collins He was 11, now 66 years old | as Pete Whittaker |
| Guy Raymond He was 54, 85 years old when he died | as Lester Tilly |
| Andrea Dromm She was 25, now 80 years old | as Alison Palmer |
The Russians Are Coming! The Russians Are Coming! Crew
| Name | Department |
| --- | --- |
| Darrell Silvera as Set Decoration. He was 65 (82) years old when He died | Art |
| Joseph F. Biroc as Director of Photography. He was 63 (93) years old when He died | Camera |
| Lynn Stalmaster as Casting. He was 38 (now 94) years old | Production |
| Robert F. Boyle as Art Direction. He was 56 (100) years old when He died | Art |
| Hal Ashby as Editor. He was 36 (59) years old when He died | Editing |
| Johnny Mandel as Original Music Composer. He was 40 (now 96) years old | Sound |
| Norman Jewison as Director. He was 39 (now 95) years old | Directing |
| Norman Jewison as Producer. He was 39 (now 95) years old | Production |
| Del Armstrong as Makeup Artist. He was 50 (87) years old when He died | Costume & Make-Up |
| Sydney Guilaroff as Hairstylist. He was 58 (89) years old when He died | Costume & Make-Up |
| Nathaniel Benchley as Novel. He was 50 (66) years old when He died | Writing |
| J. Terry Williams as Editor. He was 35 (84) years old when He died | Editing |