Callan McAuliffe, Actor, 25 years old.
Film Actor
Actor
Television Actor
Callan McAuliffe is an actor from Australia. He was born on January 24, 1995 (25 years old) in Sydney as Callan Ryan Claude McAuliffe. Callan Ryan Claude McAuliffe is an Australian actor known for his roles as Bryce Loski in the American feature film Flipped and also Sam Goode in I Am Number Four. He appeared as young Gatsby in the 2013 film The Great Gatsby. McAuliffe is also the Youth Ambassador of Wolf Connection a non-profit organization based in California which rescues wolves and wolf-dogs and also a youth education and empowerment program.
When is Callan McAuliffe's next birthday?
Callan McAuliffe was born on the , which was a Tuesday. He will be turning 26 in only 362 days from today (28 January, 2020).
Callan McAuliffe is 25 years old.
Callan McAuliffe zodiac sign is
aquarius
.
Real name of McAuliffe: Birth name of Callan McAuliffe is Callan Ryan Claude McAuliffe
---
Education
---
Movies (15)
He was 22 years old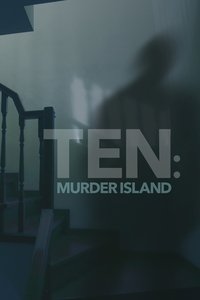 Ten: Murder Island
---
All movie credits
---
TV Shows (4)
---
Place of Birth, Real Name, Education, etc.
| | |
| --- | --- |
| Birth name | Callan Ryan Claude McAuliffe |
| Twitter username | @CallanMcAuliffe. Callan McAuliffe official Twitter page , number of subscribers: 56543 |
| Occupation | Film Actor |
| Country of citizenship | Australia |
| Place of birth | Sydney |
| Family name | McAuliffe. Show people with the surname McAuliffe |
| Official website | Callan McAuliffe official website |
| Given name | Callan |
| Educated at | The Scots College |
| Sex or gender | Male |
---
Callan McAuliffe (25 years)
Birth place: Sydney, New South Wales, Australia
Birth Sign: Aquarius
Birthday
Tuesday, January 24, 1995
Days left until next birthday: 362 days (as of January 28)