Machete Maidens Unleashed!
12 years old
The Filipino revolution that even Marcos couldn't crush!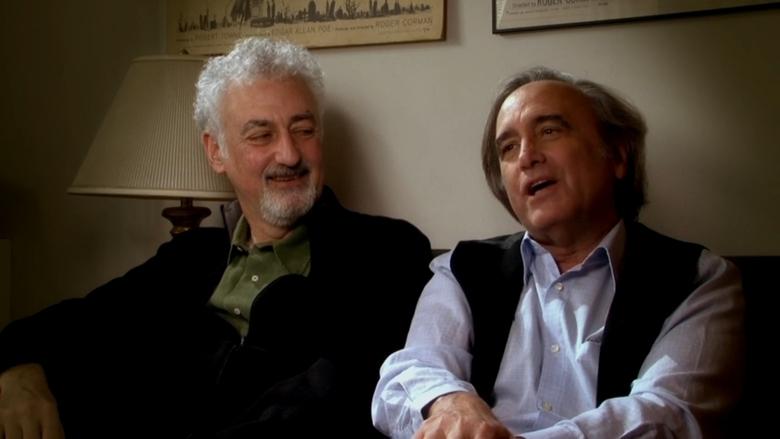 In the final decades of the 20th century, the Philippines was a country where low-budget exploitation-film producers were free to make nearly any kind of movie they wanted, any way they pleased. It was a country with extremely lax labor regulations and a very permissive attitude towards cultural expression. As a result, it became a hotbed for the production of cheapie movies. Their history and the genre itself are detailed in this breezy, nostalgic documentary.
Credits
Machete Maidens Unleashed! Cast
| Name | Character |
| --- | --- |
| Allan Arkush He was 62, now 74 years old | |
| R. Lee Ermey He was 66, 74 years old when he died | as Himself |
| Joe Dante He was 63, now 76 years old | as Himself |
| Colleen Camp She was 57, now 69 years old | as Herself |
| John Landis He was 60, now 72 years old | as Himself |
| Jonathan Kaplan He was 62, now 75 years old | |
| Roger Corman He was 84, now 96 years old | as Himself |
| Pam Grier She was 61, now 73 years old | as Herself |
| Paul Koslo He was 66, 74 years old when he died | as Himself |
| Jack Hill He was 77, 30 years old when he died | as Himself |
| Sid Haig He was 71, 80 years old when he died | as himself |
| Gloria Hendry She was 61, now 74 years old | |
| Christopher Mitchum He was 66, now 79 years old | as Himself |
| Eddie Garcia He was 81, 90 years old when he died | as Himself |
| Leo Fong He was 81, now 94 years old | |
| Eddie Romero He was 86, 88 years old when he died | as Himself |
| Brian Trenchard-Smith He was 64, now 77 years old | as Himself |
| Dick Miller He was 81, 90 years old when he died | |
| Margaret Markov She was 59, now 72 years old | as Herself |
| Vic Díaz He was 78, now 91 years old | as Himself |
| Weng Weng He was 53, 34 years old when he died | |
| Celeste Yarnall She was 66, 74 years old when she died | as Herself |
| Bobby A. Suarez He was 67, 67 years old when he died | |
| Marlene Clark She was 60, now 73 years old | |
| Leon Isaac Kennedy He was 61, now 74 years old | |
| Judith Brown She was 66, now 78 years old | |
| Cirio H. Santiago He was 74, 72 years old when he died | as Himself |
Machete Maidens Unleashed! Crew