John Goldfarb, Please Come Home!
58 years old
A Wild Whirl of Wacky Fun!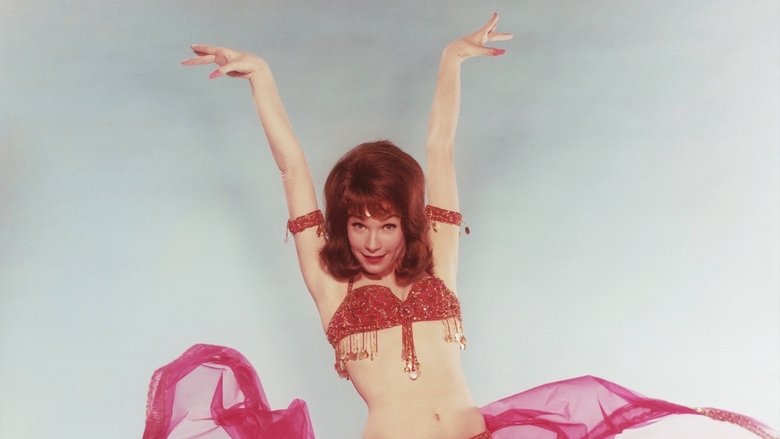 An infamous football player-turned-U2 pilot, crash-lands in the fictional Middle Eastern nation of Fawzia, whose ruler presents the American with an ultimatum: either coach the football team the king is assembling for his son - who was cut by Notre Dame - or prepare for a trip to the USSR. The king then informs the US State Department that if it still wants to have a military base in his country, Notre Dame will have to take on his team in Fawzia. An international crisis brews when the Notre Dame players refuse to lie down in the climactic game, but a luscious female reporter who has joined the king's harem to do a story and who has fallen for Goldfarb, comes up with an unexpected resolution to the problem.
Credits
John Goldfarb, Please Come Home! Cast
| Name | Character |
| --- | --- |
| Richard Crenna He was 38, 76 years old when he died | as John Goldfarb |
| Jerry Orbach He was 29, 69 years old when he died | as Pinkerton |
| Barbara Bouchet She was 21, now 79 years old | as Astrid Porche |
| James Brolin He was 24, now 82 years old | as Notre Dame Quarterback |
| Jim Backus He was 52, 76 years old when he died | as Miles Whitepaper |
| Harry Morgan He was 49, 96 years old when he died | as Secretary of State Deems Sarajevo |
| Jerome Cowan He was 67, 74 years old when he died | as Ambassador Brinkley |
| David Lewis He was 11, 10 years old when he died | as Stottle Cronkite |
| Shirley MacLaine She was 30, now 89 years old | as Jenny Ericson |
| Richard Deacon He was 43, 63 years old when he died | as Secretary of Defense Charles Maginot |
| Telly Savalas He was 43, 72 years old when he died | as Macmuid |
| Scott Brady He was 40, 60 years old when he died | as Sakalakis (Notre Dame coach) |
| Fred Clark He was 51, 54 years old when he died | as Heinous Overreach (head of CIA) |
| Charles Lane He was 60, 102 years old when he died | as 'Strife' Magazine Editor |
| Jackie Coogan He was 50, 69 years old when he died | as Father Ryan |
| Leon Askin He was 57, 97 years old when he died | as Samir |
| Peter Ustinov He was 43, 82 years old when he died | as King Fawz |
| Jim Boles He was 51, 63 years old when he died | as Air Force Colonel |
| Milton Frome He was 56, 80 years old when he died | as Air Force General |
| Olan Soule He was 56, 84 years old when he died | as Second Editor |
| Syl Lamont He was 52, 69 years old when he died | as Captain of Notre Dame Team |
| Patrick Adiarte He was 21, now 79 years old | as Prince Ammud |
| Wilfrid Hyde-White He was 61, 87 years old when he died | as Mustafa Guz |
| Stanley Ralph Ross He was 29, 64 years old when he died | as Muezzin |
John Goldfarb, Please Come Home! Crew
| Name | Department |
| --- | --- |
| Jack Martin Smith as Art Direction. He was 54 (82) years old when He died | Art |
| Walter M. Scott as Set Decoration. He was 58 (82) years old when He died | Art |
| Stuart A. Reiss as Set Decoration. He was 43 (88) years old when He died | Art |
| Dale Hennesy as Art Direction. He was 38 (54) years old when He died | Art |
| L.B. Abbott as Visual Effects. He was 56 (77) years old when He died | Visual Effects |
| William B. Murphy as Editor. He was 57 (61) years old when He died | Editing |
| Ben Nye as Makeup Artist. He was 58 (79) years old when He died | Costume & Make-Up |
| Steven Parker as Producer. | Production |
| John Flynn as Assistant Director. He was 33 (75) years old when He died | Directing |
| Margaret Donovan as Hair Supervisor. | Costume & Make-Up |
| Emil Kosa, Jr. as Visual Effects. Emil Kosa, Jr. was 119 (64) years old when Emil Kosa, Jr. died | Visual Effects |
| Chris Haynes as Driver. He was 19 (now 77) years old | Crew |
| Ray Aghayan as Costume Design. He was 36 (83) years old when He died | Costume & Make-Up |
| Arthur Morton as Orchestrator. He was 56 (91) years old when He died | Sound |
| William Peter Blatty as Screenplay. He was 37 (89) years old when He died | Writing |
| Sydney Guilaroff as Hairstylist. He was 57 (89) years old when He died | Costume & Make-Up |
| Richard Talmadge as Second Unit Director. He was 72 (88) years old when He died | Directing |
| Loren Janes as Stunt Double. He was 33 (85) years old when He died | Crew |
| Elmer Raguse as Sound. He was 63 (70) years old when He died | Sound |
| Carlton W. Faulkner as Sound. He was 60 (62) years old when He died | Sound |