Marina Inoue
Marina Inoue, Japanese voice actor, 35 years old.
Marina Inoue is a Japanese voice actor. She was born on January 20, 1985 (35 years old) in Tokyo. Marina Inoue is a voice actress and singer. She is signed onto Sony Music Entertainment Japan's Aniplex division. As for her voice acting career she is employed by Sigma Seven.Inoue made her debut as a voice actor and singer after she was chosen out of 2000 people from the Gonna be a star auditions for the title role in the OVA Le Portrait de Petit Cossette.
When is Marina Inoue's next birthday?
Marina Inoue was born on the , which was a Sunday. She will be turning 36 in only 358 days from today (28 January, 2020).
Marina Inoue is 35 years old.
---
Movies (33)
She was 33 years old
My Hero Academia: Two Heroes
She was 32 years old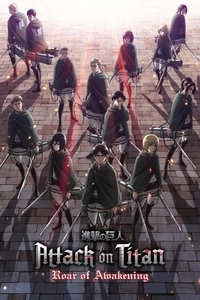 Attack on Titan: The Roar of Awakening
---
All movie credits
---
TV Shows (73)
---
Place of Birth, Real Name, Education, etc.
| | |
| --- | --- |
| Twitter username | @Mari_navi. Marina Inoue official Twitter page , number of subscribers: 640304 |
| Given name | Marina |
| Work period (start) | 2004-01-01T00:00:00Z |
| Place of birth | Tokyo |
| Name in native language | 井上麻里奈 |
| Family name | Inoue. Show people with the surname Inoue |
| Sex or gender | Female |
| Blood type | AB |
| Country of citizenship | Japan |
| Instrument | Voice |
| Employer | Aniplex |
| Occupation | Seiyū |
| Educated at | Gakushuin University |
| Official website | Marina Inoue official website |
| Record | Sony Music Entertainment Japan |
| Name in kana | いのうえ まりな |
| Languages spoken, written or signed | Japanese |
---
Marina Inoue (35 years)
Birth place: Tokyo, Japan
Birth Sign: Aquarius
First Feature Film (2008)
Toshokan Sensou: Koi no Shougai
She was 22 years old
Birthday
Sunday, January 20, 1985
Days left until next birthday: 358 days (as of January 28)
Other people with Aquarius
Other people born on January 20